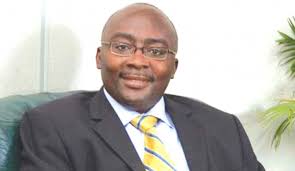 Vice President Mahamudu Bawumia says the European Union should take a second look at their visa regimes in order to promote people to people contact and trade.
He believes many Africans, especially the youth, in hope of making a living travel to Europe through the Sahara and the Mediterranean to avoid the high risk of visa denial and high visa flees.
He made this known at the 2017 edition of the European Union-Ghana Political Dialogue at the Ministry of Foreign Affairs and Regional Integration, themed "Cooperation beyond Aid."
In a bid to ensure more Ghanaian lives are not lost at sea, Dr Bawumia revealed government's commitment to cooperate with the EU to address the challenges in relation to migration.
"I wish to indicate that government stand ready to cooperate with the EU partners in addressing them with the context of the outcomes of the Valletta Conference and the African Union common position on migration," the Vice President stated.
According to him, migration as a phenomenon is not inherently evil therefore the need to change the discourse and outlook.
Dr Bawumia added, "It could be beneficial to both originating and the destination countries. It is known to have augmented shortage of farmlands, contributed to industrial revolution, infrastructure development, provision of labour for menial jobs, and also contributed
Source: The Daily Statesman