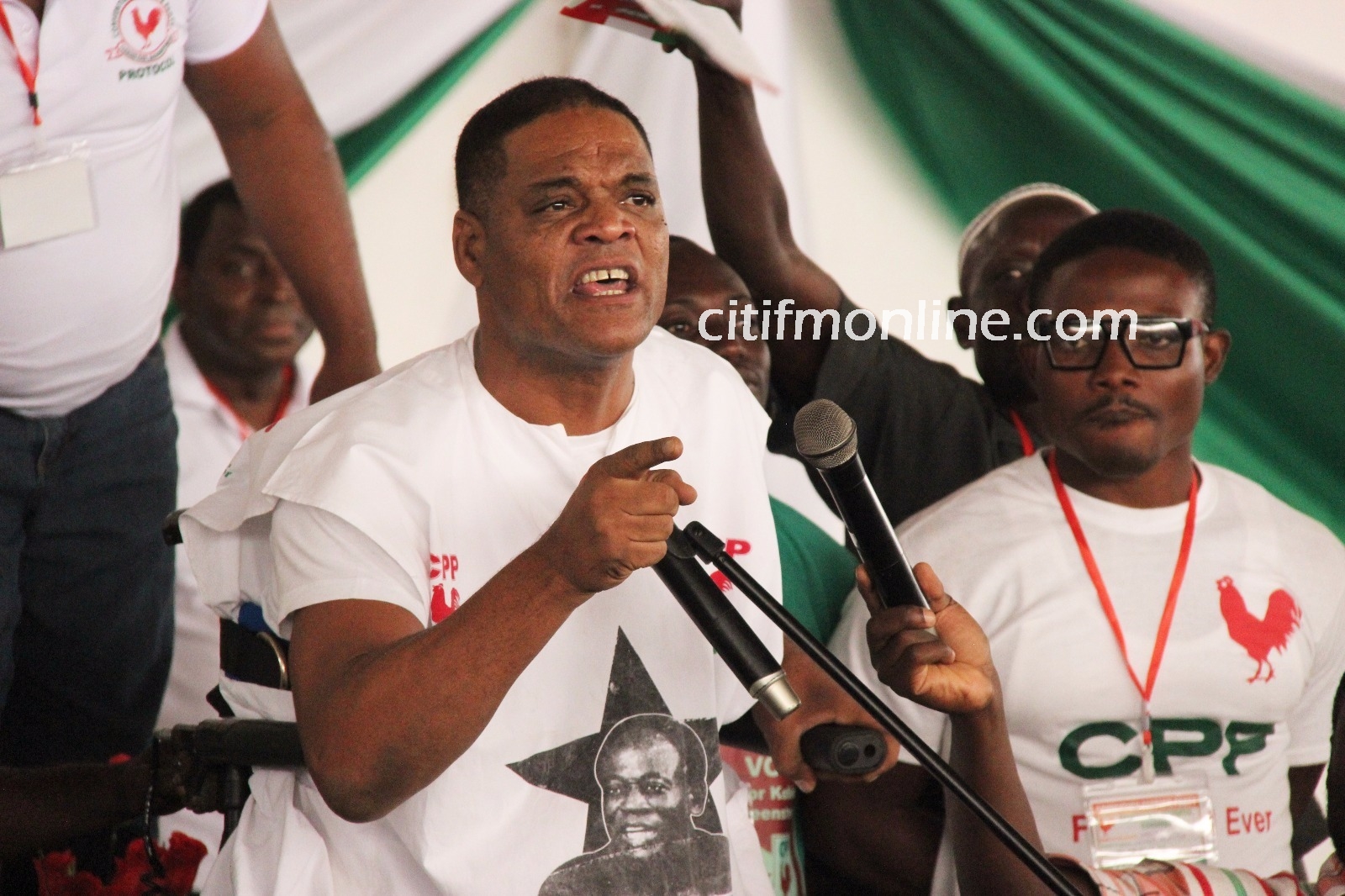 The convention peoples party has warned the ruling National Democratic Congress (NDC) to stop using its slogan "Forward Ever, Backward Never".
Speaking to Kasapa FM's Maame Broni, the General Secretary of the CPP Nii Armah Akomfrah said his party has written to the NDC seeking for answers and warning them to desist from the use of its slogan and copied the Electoral Commission.
According to him, the slogan has been enshrined in the CPP's constitution.
"The NDC has been using "Forward Ever, Backward Never. This is not just a slogan but the Motto of the CPP. Enshrined in our Constitution. We are puzzled why another party would want to be chanting and using another Party's MOTTO.We have today written to the NDC General Secretary asking that they STOP using the CPP motto." He said.
Late last year, the CPP warned the New Patriotic Party(NPP) to desist from using its slogan " Ghana Must Work Again" this was contained in a statement. The CPP first used the slogan during the 2012 general election, giving them some sort of ownership to the saying in the country.
According to them, the slogan was the title of the CPP Manifesto for the 2012 Election
Source: kasapafmonline