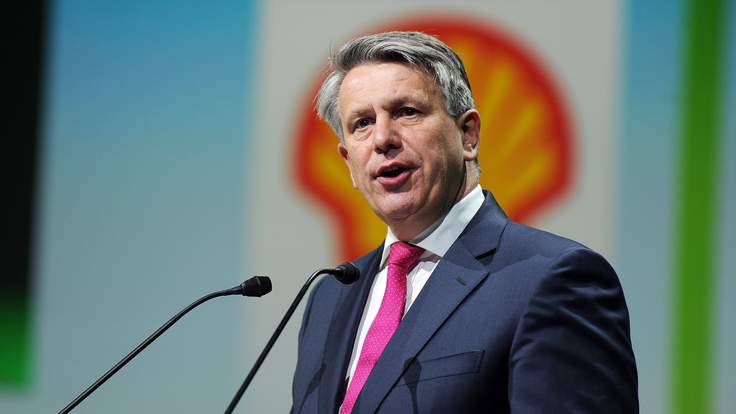 Shell is slashing thousands of jobs as it merges with BG and warned more cutbacks could come if the downturn in oil continues.
Royal Dutch Shell has reported an 80% plunge in profits and warned a prolonged drop in oil prices could see more cutbacks in the group, which has already slashed thousands of jobs.
Earnings for 2015 fell to £2.6bn ($3.8bn) from £13.1bn ($19bn) the year before.
The industry has been hammered by the collapse in the world energy market, which has seen the price of a barrel of Brent crude dive from $115 in the summer of 2014 to around $30 at the start of this year.
The results come days after rival BP slumped to a £3.6bn ($5.2bn) annual loss.
Shell is close to a £36bn ($52bn) merger with exploration group BG, with 10,000 jobs going across the two firms.
Chief executive Ben van Beurden said Shell was undergoing "substantial changes", slashing costs and investment in response to the slump and added: "Shell will take further impactful decisions to manage through the oil price downturn, should conditions warrant that."
But he expressed optimism about the coming merger.
Mr van Beurden said: "The completion of the BG transaction, which we are expecting in a matter of weeks, marks the start of a new chapter in Shell, rejuvenating the company, and improving shareholder returns."
The company cut back on investments in 2015 and is this year pulling out of a project in Abu Dhabi as well as postponing decisions on work in Canada and Nigeria.
Shell's annual profit was hit by £4.7bn ($6.8bn) in one-off costs including write-downs in asset values and redundancy and restructuring expenses but earnings were still down sharply on an underlying basis, by 53%, to £7.3bn ($10.7bn).
Source: Skynews