THE RULING National Democratic Congress has under its current seven-year rule appointed eight ministers to head the Ministry of Youth and Sports.
The government's eighth minister is former broadcaster and Member of Parliament for Odododiodoo constituency, Mr. Nii Lante Vanderpuye.
The late President, Prof. John Evans Atta Mills hired and fired four, with his successor, President John Mahama also hiring and firing four ministers.
The Ministry of Youth and Sports has experienced instability over the years as all ministers appointed to run affairs leave office with a controversial issue related to football or All African Games hanging on their neck.
Personalities who have passed through the ministry are Alhaji Muntaka Mubarak, Alhaji Rashid Pelpuo, Akua Sena Dansua, Clement Kofi Humado, Elvis Afriyie-Ankrah, Mahama Ayariga, Dr. Mustapha Ahmed and now Nii Lante Vanderpuye.
Under the stewardship of the late President Mills, Muntaka Mubarak was forced to resign after all kinds of allegations were leveled against him.
His successor Rashid Pelpuo was appointed in September 2009. He served in this capacity until he was dropped in a cabinet reshuffle in January 2010. He was replaced by Ghana's first female Minister for Sports, Akua Sena Dansua and appointed deputy Majority Leader in Parliament instead.
Madam Dansua also lasted a year as a minister in that ministry. She was appointed in January 2010 and departed the ministry in January 2011.
Mr. Clement Kofi Humado was handed the baton as the Minister of Youth and Sports in 2011. He also suffered the same fate his predecessor faced as President John Mahama kicked him out from the ministry due to the issues surrounding the All Africa Games in Maputo, Mozambique.
In February 2013, President Mahama appointed Mr. Elvis Afriyie-Ankrah as a valentine gift to the ministry. He was fired immediately after the World Cup in Brazil 2014.
The sixth minister to occupy the seat was the affable Mahama Ayariga. Mr. Ayariga during his reign as the minister stirred controversy when he allegedly bluntly told some morning show hosts that they shouldn't ask "useless questions."
Along the line in 2015, he was reshuffled by the president.
Dr. Mustapha Ahmed was subsequently appointed by the president. An issue that may have caused his dismissal was the way the Black Queens were treated by the ministry after they won the Gold medal at the All Africa Games in Brazzaville, Congo.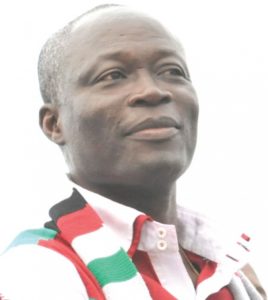 The DAILY HERITAGE Sports has observed that most of the sports ministers are fired in January.
Source: Daily Heritage