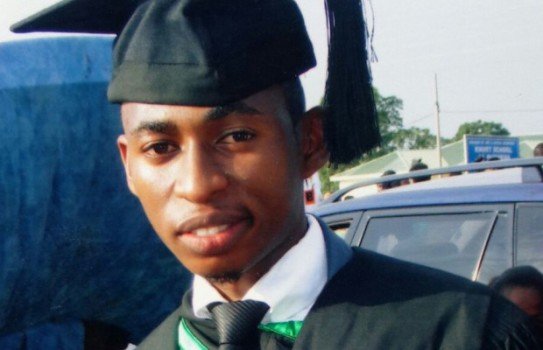 Renowned Security Analyst and Chief Executive officer (C.E.O) of E-Vent Security Service, Mr. Cephas Kwodwo Asimadi, has said the alleged death of Mohammed Nazir Nortei Alema, the Ghanaian graduate who joined terrorist group, ISIS could be a possible scam.
According to the Security Expert, news about the KNUST graduate's death is a diversionary tactic deployed by the terrorist group to defuse the controversy that surrounded the departure of Nazir in August 2015. He further advised public to ignore the news.
Speaking in an interview with Atinkaonline Monday, Mr. Asimadi said, "I learnt that the news about Nazir Nortei's death came as an email message from a friend. So how can the parents take such news serious? What we should be asking ourselves is, what are the sources of the information? ISIS, just as like all terrorist bodies has as an excellent intelligence framework. I am sure they just want to divert attention from the several concerns raised during the departure of the young man; I am very sure that the news is a possible scam."
He furthered noted, "the security capos should not go to bed. To really ascertain the veracity of the death of the purported terrorist, the nation's intelligence has to keep a keen eye on the parents and family members. They should monitor their communication from outside the country and their bank accounts and detect if there is money coming in from abroad."
Reports about death of Mohammed Nazir Nortei Alema were rife in the local media on Monday. According to reports, Alema's family held his funeral at Accra- Newtown and later performed the final funeral rites, Adua in Islam.