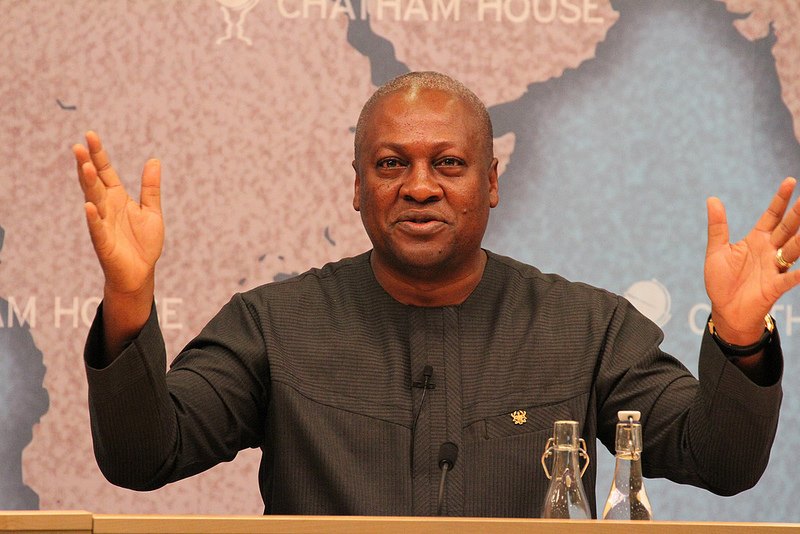 Developmental aberration in Ghana has had a negative effect on the youth. Aside issues of juvenile delinquency that are frequently reported, the arrest of a four-woman robbery squad in Kumasi some few days ago, took the nation by surprise.
The apprehension of the four-woman robbery squad according to Mr. Bernard Antwi Boasiako, could be classified as one of its kind in the history of Ghana.
He believes the despicable crimes being recorded under President Mahama's administration could have been averted had the president been committed to implementing social intervention programmes for the unemployed youths rather "paying dubious judgment debts to his cronies".
"Mahama's presidency has been a curse unto us; it is full of thievery…i dont believe the evil going on under him would flourish under our incoming President, Nana Akufo Addo", he said.
In an interview with Peacefmonline.com, Bernard Antwi Boasiako (Chairman Wontumi) added that a government under Nana Addo would have saved this nation such avoidable blushes by ensuring his free SHS policy which has been enshrined in Article 25(b) of Ghana's Constitution is effective.
In his view if Nana Akufo Addo had been president of Ghana some years ago, the young ladies would have graduated from senior high schools with good grades or had a better trade to ply in rather than the monster that have been developed into under President Mahama.
On Wednesday, March 9, Police in Kumasi arrested a four-woman robbery squad. The four were arrested after they robbed a taxi driver of his day's sales.
Three were picked up by police in the metropolis after police interrogation smoked out their location from the first member, who was arrested just after the act.
The four have been identified as Agnes Darkoaa, a.k.a Maame Yaa or "Last Killer", Ernestina Amponsah a.k.a. Akosua Frimpomaa, Mavis Addo a.k.a. Maame Konadu and Sally Sarpong a.k.a. Maame Serwaa.
The driver was said to have raised an alarm and a three male congregational members ran after the then fleeing female robbers and managed to arrest Sally Sarpong.
A police patrol team led by the investigator on duty later traced the three accomplices to Ahinsan Methodist Church area also in Kumasi in another taxi escaping and they were subsequently rounded up.
Source: peacefmonline.com