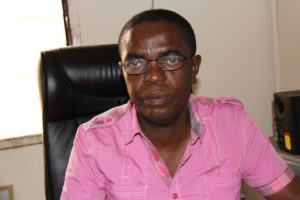 The managing Editor of the Insight newspaper, Kwesi Pratt Jnr wonders why the New Patriotic Party (NPP) tries to link former President John Mahama to 'everything bad'.
According to him, even if the issue is not connected to the former President, the ruling government finds a way of implicating him.
Kwesi Pratt was reacting to allegations made by the CEO of COCOBOD.
The Chief Executive Officer of Ghana Cocoa Board (COCOBOD) Joseph Boahen Aidoo accused the John Mahama administration of "syphoning" millions of dollars from the Board's accounts.
He said former COCOBOD CEO, Dr Stephen Opuni, "used export duty payments from COCOBOD as a conduit to syphon funds for activities not related to cocoa."
According to him, former President Mahama influenced the construction of an "unnecessary guest house" using funds belonging to COCOBOD.
Mr Boahen Aidoo who made this allegation at a news conference in a sharp response to cocoa-related issues raised by the Minority in Parliament at Bodi in the Western Region, further indicated that the guest house was built in John Mahama's hometown, Bole for his personal comfort while in office.
However, the former president has rejected all the allegations levelled against him saying, "the guest house in question, the Cocoa Research Institute of Ghana (CRIG) Research Station Guest House, has been in existence since 1975, and could not possibly have been constructed during the tenure of President Mahama. The assertion therefore that he influenced its construction is also false"
Contributing to a panel discussion on Radio Gold's Alhaji and Alhaji, Kwesi Pratt wondered how the former President could have constructed the COCOBOD guest house in 1975, when he was by then a school boy; adding "there was something wrong with the story from the beginning…the logic doesn't add up".
According to him, "sometimes it seems to me that there are some people who have decided that no matter what happens, they have to find fault with former president John Mahama. Somebody steals and they say Mahama boy commits theft…It seems to me that is also related to the suspicion that he might run in 2020; so therefore even things that are not connected to him; by all means they have to find a way of relating every bad thing to Mahama. Otherwise, where is the story in this…is this how we are going to do our politics?"
Source: Peacefmonline.com