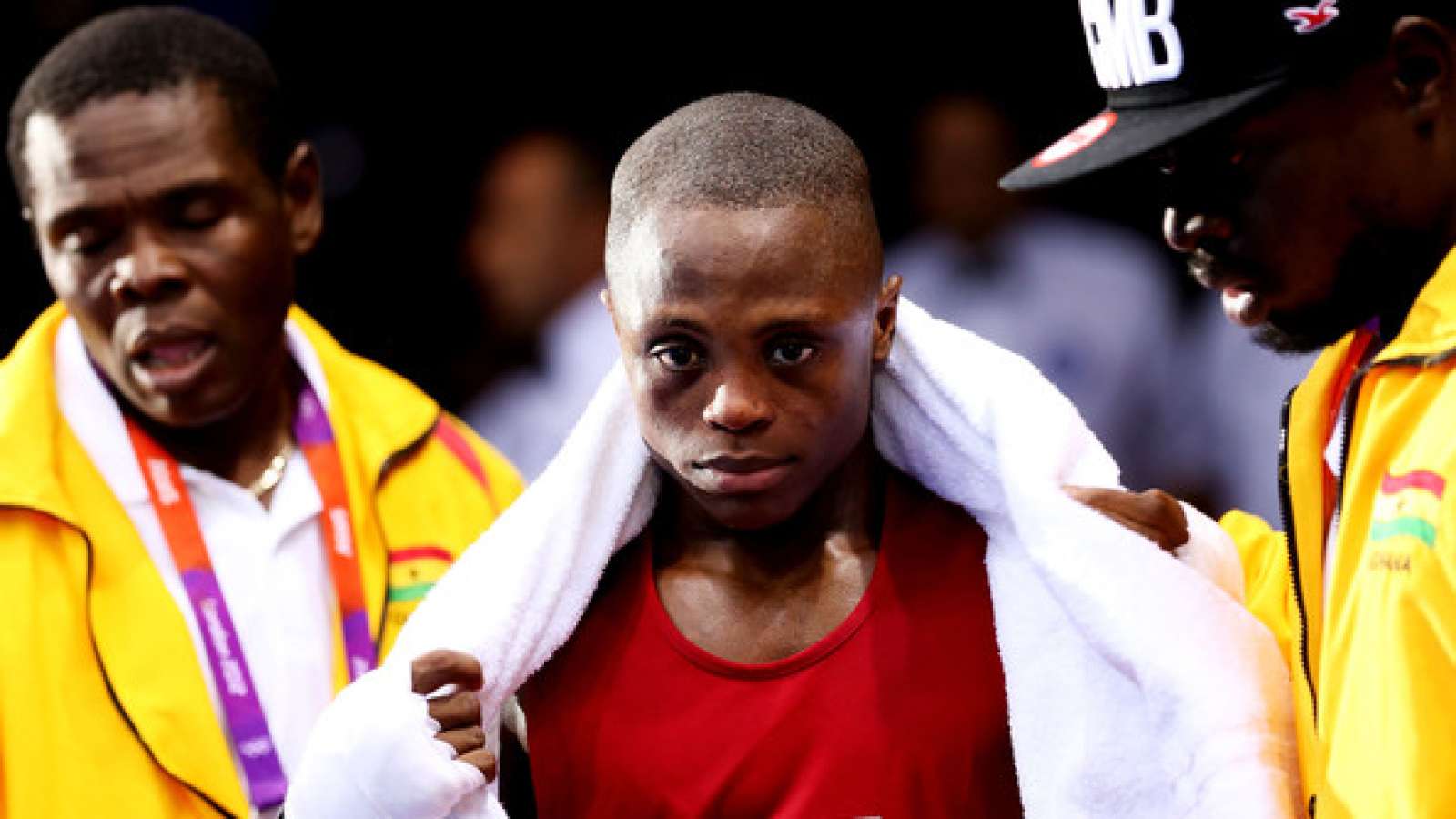 Ghana's undefeated Featherweight boxer, Isaac 'Royal Storm' Dogboe says he will punish Ugandan boxer Edward Kakemo for being disrespectful.
Dogboe (13-0, 8 KOs) and Kakemo (10-0, 3 KOs) are both expected to put up a good fight as both boxers are undefeated in their careers.
At the weigh in and press conference at the Accra sports stadium, the London based Ghanaian, promised to deal ruthlessly with Kakemo for showing disrespect since he touched down in Ghana.
"I am going to deal with him for calling me a dog, he will answer in the ring, come Saturday. We have accorded him all the respect he deserves but he has shown disrespect ever since he came to Ghana and he will pay for that."
Kakemo, who was full of confidence throughout the weigh in and press conference, said he was poised to stop Dogboe in the second round and chain him with the dog chain he came along with.
"I am going to stop him and be the first person to defeat him, I will chain him like a dog. He has called for a pound-for-pound bout but he doesn't know that I am the pound –for-pound master" he noted.
The fight 'Battle of the rising stars', which is being promoted by Aborigines Beach Resort Promotions, will come on at the Accra sports stadium on Saturday June 18, 2016, with nine other under card bouts.
Source: GNA