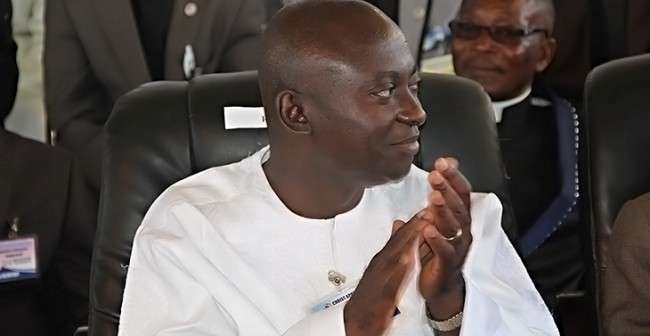 Lead Counsel of the arrested Ex-South African Police Officers Samuel Atta Akyea has revealed that he will compel the Bureau of National Investigations (BNI) to respect the order of an Accra Circuit court to admit his clients to bail.
An Accra Circuit Court on Thursday granted bail to all 3 SA ex-police officers, but they were immediately whisked away by the BNI after court proceedings.
This, Atta Akyea observed, is an affront to the legal proceedings as well as an embarrassment to the state considering the manner in which the BNI conducted itself, threatening to cite them for contempt.
He, therefore, stated that he will start the processes to enforce the court's order for the release of the ex- police officers from BNI custody.
"One state institution cannot disregard the order of a court in modern times. I will go back to the same court that granted them bail to let the BNI respect its order. We as Lawyers were willing to stand surety for them which is normally not the case," he disclosed to Prince Minkah on the Ultimate Breakfast Show.
Major Ahmed Shaik Hazis (rtd), 54; Warrant Officer Denver Dwayhe, 33 and Captain Mlungiseli Jokani, 45 have been charged with conspiracy to commit crime and unlawful training.
The opposition New Patriotic Party (NPP) maintains that there was no wrongdoing in soliciting the services of the three to train the party's internal security on crowd management and VIP protection.
Source: ultimate1069.com