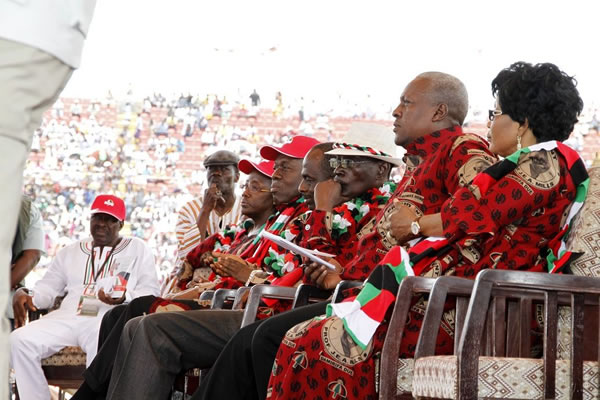 Mr Joseph Angmor, Deputy Eastern Regional Minister, has dismissed suggestions that the government would use violence to intimidate its opponents to hold on to political power.
He said the Mahama Administration was confident that the people would return it to power based on its record achievement.
Mr Joseph Angmor was speaking at a Town Hall meeting organized by the Graphic Communications Group Limited (GCGL) in Koforidua.
The Deputy Minister reminded all political parties to be mindful of their actions in the run up to the December polls, telling them that, no government could preside over a nation in chaos.
It was therefore important that the parties focused on issues of concern to the people and stayed away from anything likely to fuel unnecessary tension and trouble.
Mr Joseph Angmor, invited the people to work together to maintain the prevailing peace and said everybody had a responsibility to make sure that the coming election was peaceful.
Mr Joseph Angmor underlined the government's determination to keep the nation united and stable before, during and after the elections.
The Editor of the Daily Graphic, Mr Ransford Tetteh, said the meeting was an innovation, to create a platform for political parties to engage with the electorate on their campaign message and offer voters the opportunity to ask hard questions.
Mr Joseph Angmor, said as the interaction between the politicians and the people deepened, voters would be aided to make the right decision on voting day without engaging in any political violence.
Representatives of some political parties including the National Democratic Congress (NDC) New Patriotic Party (NPP), Convention People's Party (CPP) and the People's National Convention (PNC) took their turns to outline the vision of their parties
Source: GNA