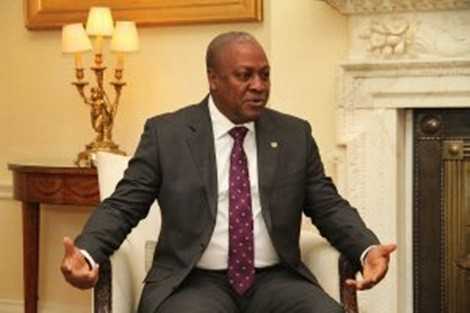 Former President John Dramani Mahama has attributed his recent international assignments on the continent to Ghana's democratic credentials.
Mr Mahama after losing elections to President Nana Addo Dankwa Akufo-Addo has been playing key roles to strengthen democracy in various countries on the continent.
He was a member of the mediation team in The Gambia when the former Gambian President, Yahya Jammeh, refused to hand over power after losing election in 2017.
Mr Mahama was also a key observer in the Kenya and the recent Liberia elections.
Sharing his views on 25 years of Ghana's 4th Republic in an interview with Abdul Hayi Moomen on GTV on Tuesday, 9 January, 2018, Mr Mahama said his involvement in those international assignments should be attributed to Ghana's democratic credentials.
"It is Ghana's reputation as a beacon of democracy that is rubbing off me and I'll not be the first former president to be involved in international assignments like these," he stated.
"We have President Rawlings, President Kufuor and I. President Rawlings has been involved in the conflict in Somalia, President Kufuor has been involved in COP 21-the climate change conference, he was one of the resource persons and so I'm not going to be the first to be involved in international assignments and I think that it's because of Ghana's democratic credentials that they [ECOWAS, AU] continue to draw on the resource of our former presidents to be able to do these things."
Source: classfmonline.com