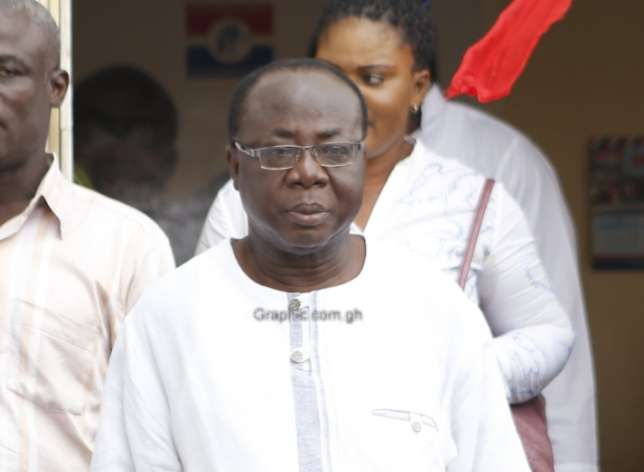 Defeated NPP parliamentary aspirant, Richard Oduro Anokye, has accused the Acting National Chairman of the elephant family, Freddie Blay, of masterminding his disqualification from contesting the Adansi Asokwa parliamentary primary.
Such attitude, he noted, paved the way for the incumbent MP of the area, K. T. Hammond to go unopposed in the upcoming November Parliamentary election which he was heavily tipped to win if he had participated in it.
He told journalists when publicly announcing his decision to contest the seat as independent candidate that had it not been the guerilla tactics Mr. Blay and the Acting General Secretary of the Danquah-Busia-Dombo tradition, John Boadu, adopted against him, he would have won the contest.
"The democratic process which began perfectly in 2015 under the then leadership has unfortunately ended in shame under the Acting leadership of the party. Today, the NPP is telling the people of Adansi Asokwa that they do not believe in the democratic tenet of choice and also the ability of the youth to lead the charge to Parliament".
"The primaries that was slated to be held on 24th October, 2015 never happened due to the prohibited injunction placed on it by the incumbent Member of Parliament. However, on the 18th December, 2015, Hon. Kwabena Tahiru Hammond, the incumbent MP, knowing very well that he has lost touch with the people on the grounds and again knowing the understandable insistence of the people to vote him out, with the help of the acting Chairman and General Sectary went out of due process to declare himself unopposed".
"Our attempt to get this process reversed has not been fruitful. This undemocratic move lacks popular support and lacks simple recognition from constituency Polling Station, Electoral Area and members and all other stakeholders", he noted.
To him, the "undemocratic wish of just one man" cannot stop him from pursuing his political career and also serve his people.
"We surely cannot allow one man to shut the dreams of many in the constituency".
He therefore announced his readiness to contest the seat as independent candidate in the 2016 Parliamentary poll.
Source: kasapafmonline.com