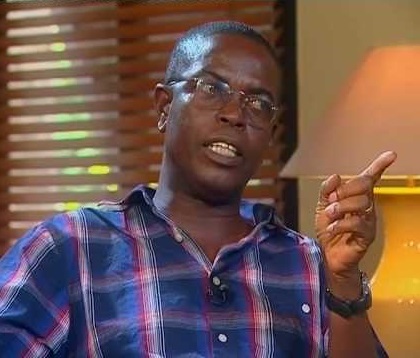 Kwesi Pratt Jnr, Managing Editor of the Insightnewspaper, has raised issues with government's decision to dismiss the Acting Director of the Information Services Department (ISD) Francis Kwarteng Arthur.
Mr Pratt was of a strong view that the manner in which the ISD Boss was sacked from office was inappropriate.
He explained that the ISD Boss position is a civil service appointment and his dismissal should have gone through due processes.
He therefore questioned the grounds on which Mr. Kwarteng Arthur was sacked, asking "who did the dismissing? Who dismissed him?"
"The position of Director of the Information Services Department (ISD) is a civil service appointment. To remove the Director of the Information Services Department from office, there are proper processes to do that and the authority to do that is clearly established," the Senior Journalist averred.
Speaking to host Kwami Sefa Kayi on Peace FM's award winning morning show "Kokrokoo", Mr. Pratt further advised the workers of the ISD not to take delight in the action taken by government against the Acting Director but should rather "be concerned with their own safety and protection at work."
"You're rejoicing today over something that he has been done which displeases you. Next time, if you create the conditions where it becomes possible for anybody from Flagstaff House to sack the Director of the Information Services Department; what about your future as the Senior Assistant Deputy Information Officer?" he quizzed.
Meanwhile, the Civil and Local Government Staff Association of Ghana (CLOSSAG), says the dismissed ISD boss was wrongfully appointed and never satisfied the scheme of service for ISD for him to have been elevated into such a high level position.
Executive Secretary of CLOSSAG, Isaac Bampoe Addo, asserted in an interview that the beleaguered ISD boss had no business serving as the head of the institution because when he was never a civil servant.
According to him, prior to Mr Kwarteng's appointment, there were several concerns raised on his eligibility to serve as the Acting Director of the Department, but such criticisms were disregarded.
"….since the Presidency has terminated his appointment, it suggests that his post was not based on merit but on political lines.
"There were tensions in ISD following his appointment as the Acting Director of the Department, because he was not qualified…the staff were agitating at the time that some personnel who were working at the Department should have rather been considered for the position," Mr Bampoe told KasapaFM.
Source: Peacefmonline