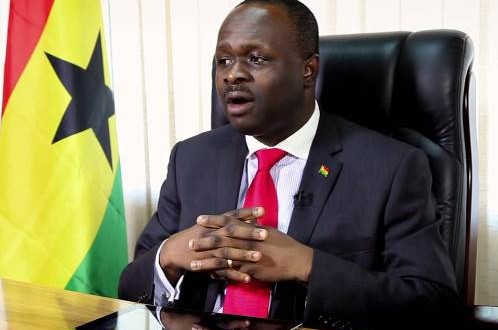 Government has responded to claims that the Bureau of National Investigations (BNI), had planned to raid the Nima residence of Nana Akufo Addo, flagbearer of the opposition New Patriotic Party (NPP).
This was after some members of the NPP on Friday gathered in front of Nana Addo's residence to protect it against any raid.
The claims follow the raiding of the office of the Danquah Institute and the home of Captain Edmund Koda (rtd), the head of security of opposition leader Nana Addo Dankwa Akufo-Addo on Thursday. Click to read more
But in a brief statement, Dr Edward Omane Boamah, Minister of Communications described those claims as 'pranks' because the BNI has no intention of raiding the residence of the NPP flagbearer.
According to him, after "contacting the BNI about a so called intended raid of the Nima offices of Mr. Akufo Addo" it is obvious that "some individuals" are intentionally trying to "generate artificial tension in the country"