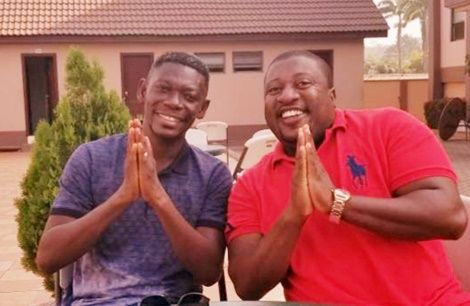 Ace actor and NPP member Kofi Adu, known in the showbiz industry as Agya Koo has endorsed Henry Nana Boakye (Nana-B) to become the National Youth Organiser of the New Patriotic Party.
Recounting how he toured various remote villages and communities with Nana-B in the run up to the 2016 general elections, Agya Koo was of the conviction that the former has a history of genuine dedication and commitment to the party and is, more than qualified to replace Sammy Awuku.
He added that Nana-B's days at the University of Mines and Technology in Tarkwa, where he helped found TESCON, became its first president after inauguration and polling station Chairman in the Tarkwa Nsuaem Constituency is ample evidence that he has passed through the mill and is well groomed to be the next National Youth Organiser of the NPP.
He further added that Sammy Awuku, the current National Youth Organiser of the party has been hugely successful due to his exceptional communication skills, charisma, influence and commanding personality in the party and beyond. He added that Nana-B is naturally gifted with these abilities and if the NPP is serious about getting a perfect replacement for Sammy Awuku, they should not look beyond Nana-B.
He admonished the youth wing of the NPP to overwhelmingly support Nana-B as he can best represent them and advocate for their needs in the party to be met.
Source: Peacefmonline