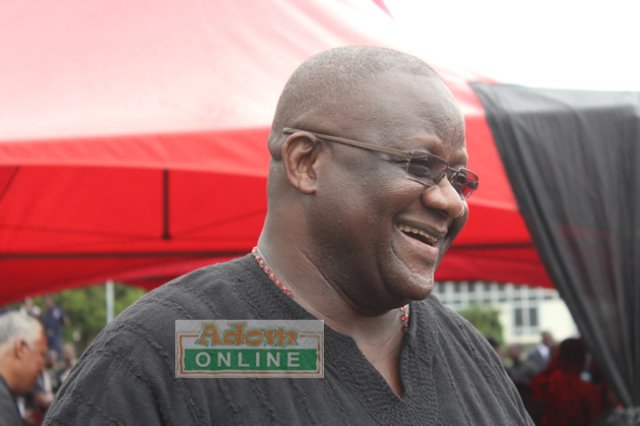 Suspended National Chairman of the New Patriotic Party Paul Afoko, has called on members of the party to emulate the life of the late J.B Danquah-Adu by promoting unity.
Paul Awentami Afoko made this statement while addressing journalists at the funeral of the late MP at Old-Tafo in the Eastern region, Saturday.
The former Member of Parliament for Abuakwa North constituency, Joseph Boakye Danquah-Adu was buried on Saturday, April 16 at his hometown, Old-Tafo.
Mr Afoko recalled how the late MP helped him win the NPP Chairmanship in Tamale.
"Contrary to what people think, JB was always with me. In fact, he is one of the people who helped strategize for me to become Chairman of the party. He worked very closely with me…I tell you what, I have lost a great friend," Mr Afoko indicated.
He said the late MP and the late Jake Otanka Obetsebi Lamptey, the immediate past Chairman of the NPP always tried to get people who are not in agreement to work together.
The unifying values of the two, according to Mr Afoko, should get NPP united ahead of the general elections in November.
"He is not the first person to have talked about unity, as we speak today, Jake Obetsebi-Lamptey is also lying in the morgue, and he also talked about unity,"
He said the lessons of these two great people of the NPP will always be there for people to learn.
Source: JFM Ghana